Hello Cool girls!! So here you come to get some real attitude captions and quotes for girls. So you can show your swag to boys as well. These Amazing girls attitude status are awesome to show your point to the whole world.  Cool attitude statuses for girls show how they feel about themselves.
They better describe you. It is not necessary to write a sarcastic status. You can be funny and expressive about your personality at the same time. These are an awesome collection of 100+ attitude quotes for girls to use on Whatsapp, Instagram, and Facebook.
Attitude otna hi dikhow Jitna Tumhri Shakl per suite kry 😀
I never lose, I either win or learn.
Here are some of the best girly attitude statues that define your swag: We also have added Urdu Hindi Statues for girls!!
Don't compare me with others. I'm one of my own kind ;).
Manna k Ma kuch Khas nai!! Per Mujh Jasi kisi me baat Nhi ;).
Cute Attitude Status for Girls for Whatsapp
Be real with me or just get lost.
Q banuu me Kisi or Jasa!! Jb Zamany me Mujh Jasa KOi Nhi
Be a girl with nature ?, be a lady with class and a bitch with attitude.
Be pretty ♕; make money and dress well ?.
Jab se logon ki Fikr krna chori ha, Tb se Zindgai Khubsurt lag rhi Ha
To eat without getting fat, sigh! Every girl's dream ?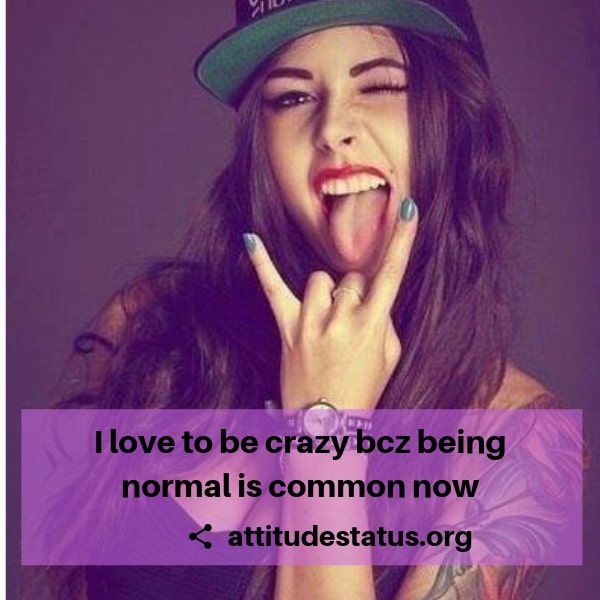 I am a billion-dollar girl ?.
Muje Rab ny Bnya hi Kis lie? Tumhe SATA saku Islye 😀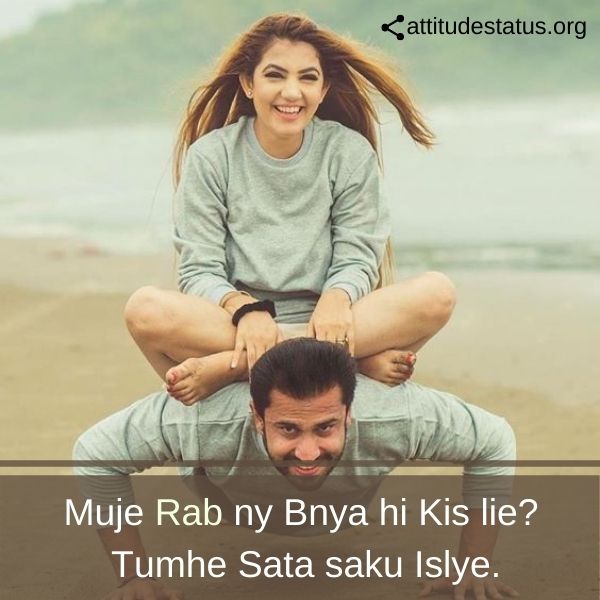 I'm the girl you can only dream of and never get!
Jisko Hum Chahain, Osy aur Kia Chahyi? 😉
Cute dikhna v IK ART ha, or Larkian is Art ki Artist hen.!
May achi tou to nahi laykin Munafiq be nahi